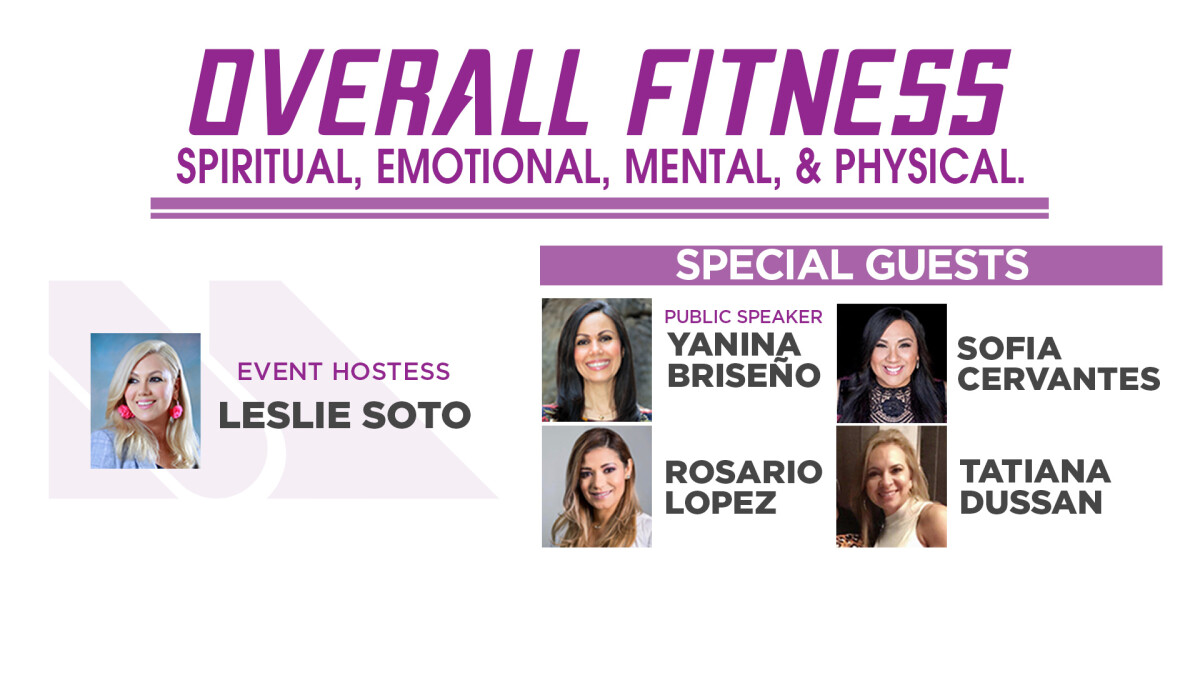 Saturday, February 29, 2020, 8:00 AM - 6:30 PM
Maranatha Women's Ministry invites you to attend a very special conference.
(THE CONFERENCE WILL BE IN SPANISH)

Don't miss out on this opportunity to enrich your life spiritually. Special Guest Speakers: Yani Briseño, Rosario Lopez, Sofia Cervantes, and Tatiana Dussan will be speaking about Spiritual, Emotional, Mental, & Physical Overall Fitness.
Register and pay online.
After registering, you will receive an email with a link to complete your payment.
Pre-Sale: $40/person. Day of the event: $50 per person.
Continental Breakfast and Lunch included.
Share the blessing by inviting your friends, co-workers, or family members!