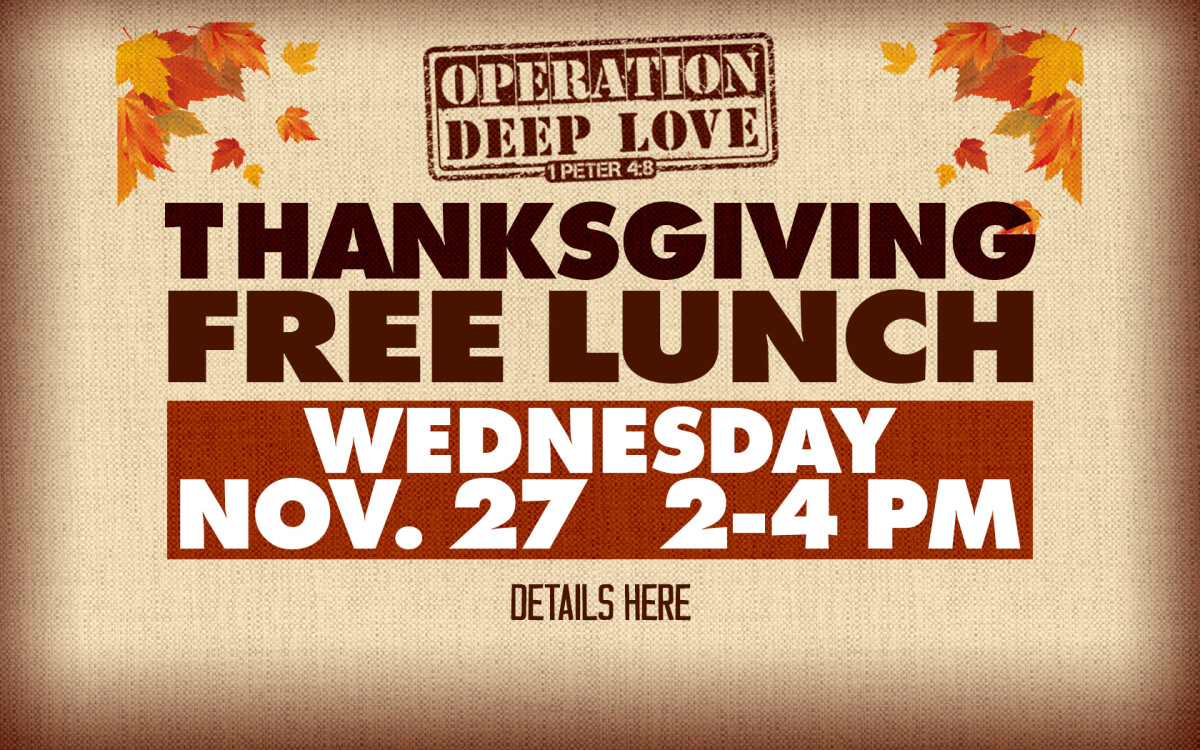 Sunday, October 13, 2019, 9:00 AM - 12:00 PM
Maranatha is organizing an outreach community event
offering free meals on a first-come, first-served basis.
Invite anyone you know in need of a warm meal and The Word of God!
If you would like to volunteer and help us spread God's Love to those in need, please call our office or visit the church's lobby after any of our services.