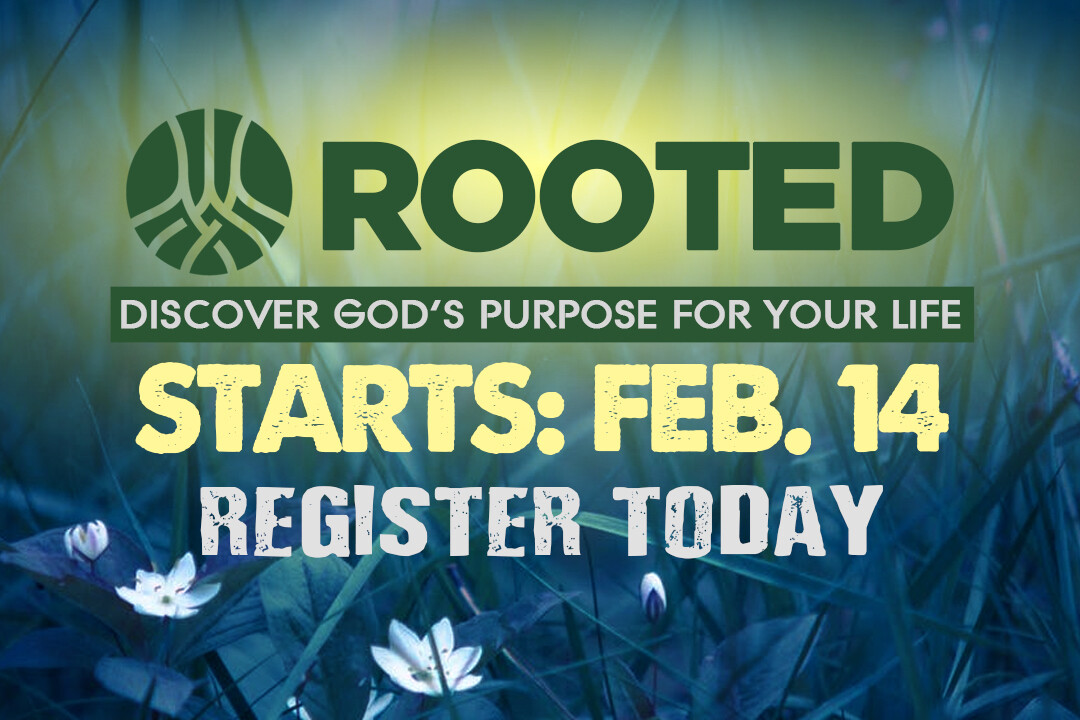 Every Thursday, from 02/20/2020 to 06/27/2019, 7:00 PM - 9:00 PM
LET GOD TRANSFORM YOUR LIFE IN 10 WEEKS
The Rooted sessions for 2020 start:
FRIDAY, FEBRUARY 14
Join us every Friday from 7:30pm-9:00pm
1 person=$30 | 2+peope=$25/ea.

Rooted is a 10 week life-changing journey that will help you find God's plan for your life. Our sessions are held in a small group environment where biblical exploration and practical learning are combined. Scripture reading, worship, and service encouragement are among the many elements covered in our sessions.
EVERYONE, AGES 15 AND UP IS WELCOME!
Call: 562.263.4100 for more information.