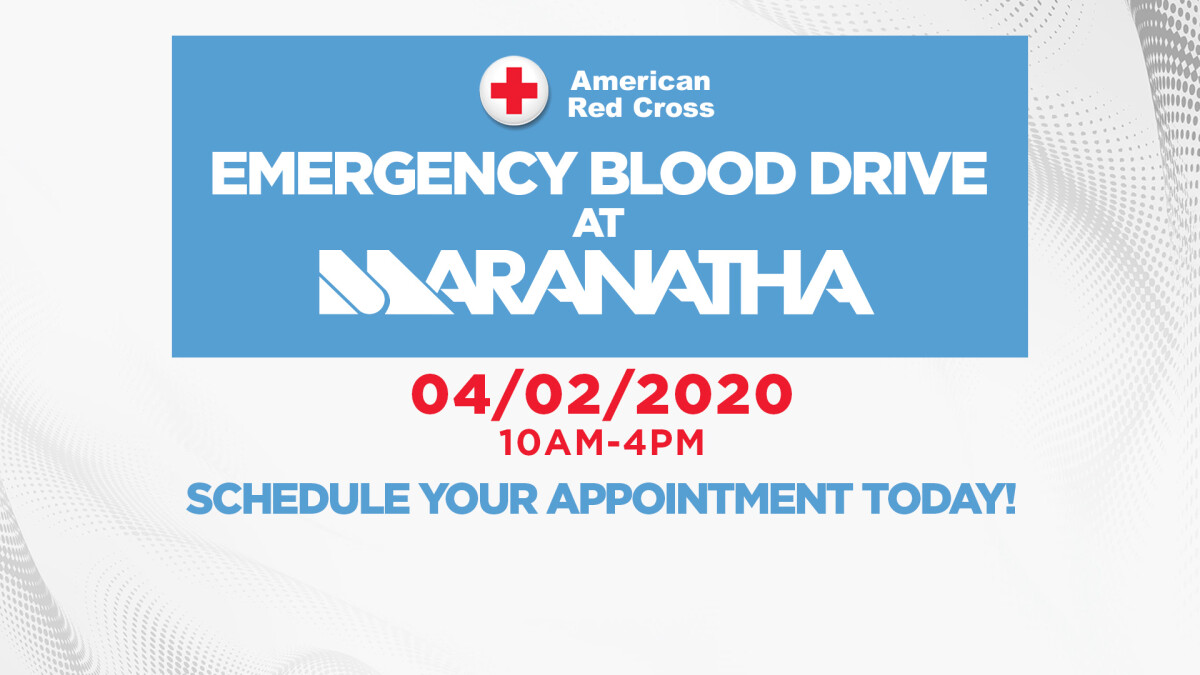 Thursday, April 02, 2020, 10:00 AM - 4:00 PM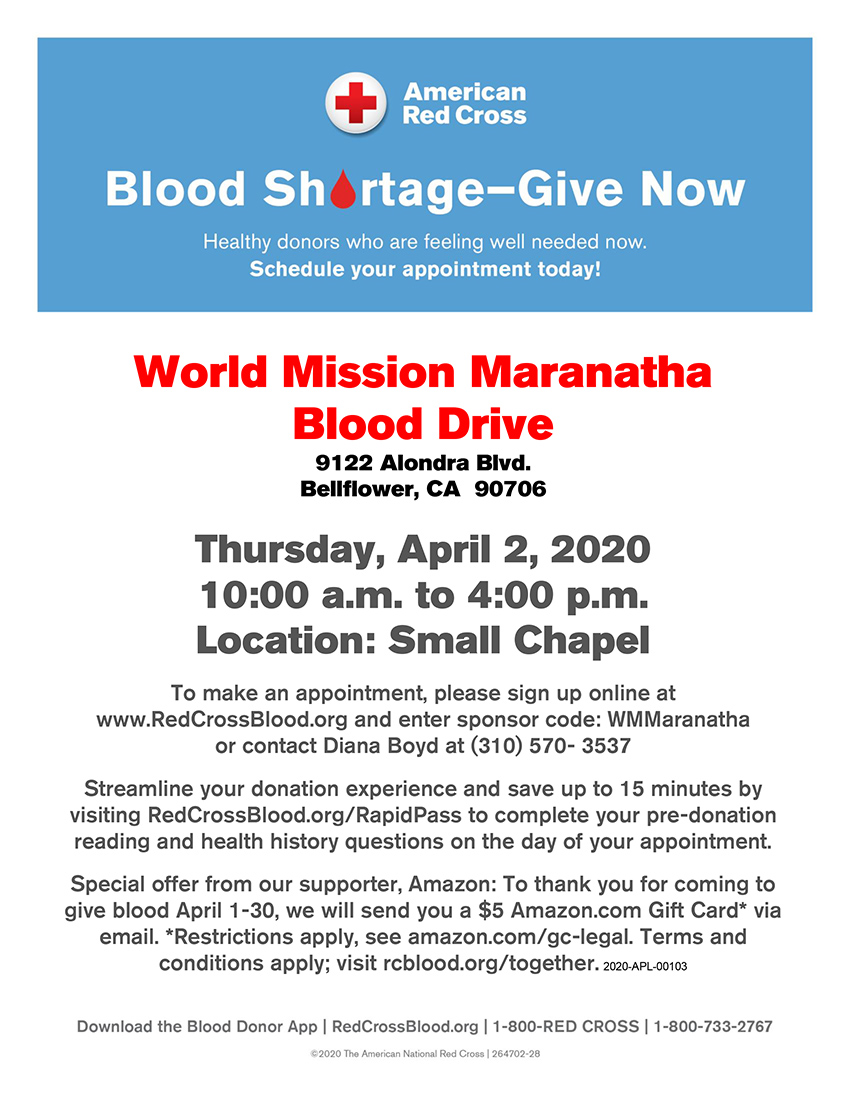 Due to the ongoing crisis, there is a dire need for blood donations. The Red Cross has contacted us and asked if we can hold an emergency blood drive at our facility. Since Maranatha is here to serve and be of service whenever we are called upon, we have opened our doors to the Red Cross. If you are healthy, please sign up and be part of this blood drive. Please be aware that the Red Cross is taking every precaution so that everyone is protected during the blood drive.
Of course, I will be there to donate blood too and hope to see you there!
-Pastor Eric Soto