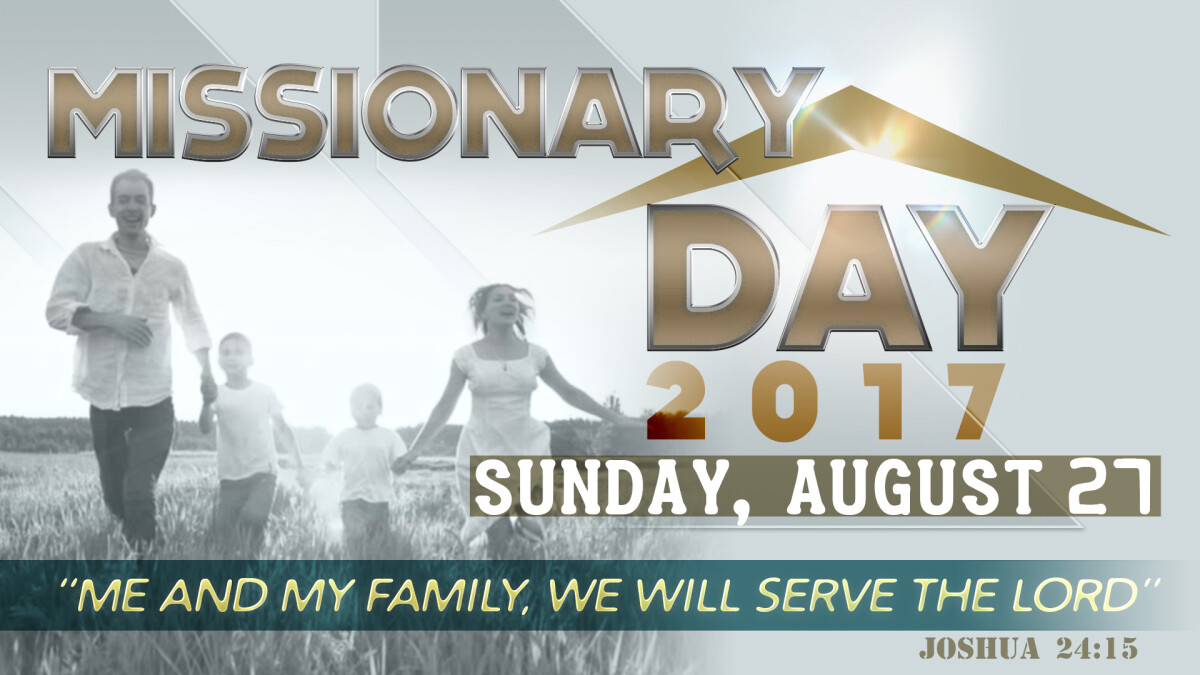 Sunday, August 27, 2017, 5:00 PM - 7:00 PM
Missionary Day is a yearly event dedicated to raise funds to help our missions abroad.
This year's theme focuses on the Family serving the Lord. (Joshua 24:15).

Help us give: Clothing, Food, Education, Medical Aid & Christian Values to thousands of children in countries like, Nicaragua, El Salvador, Mexico & Haiti.

Come with the whole family and be part of blessing!