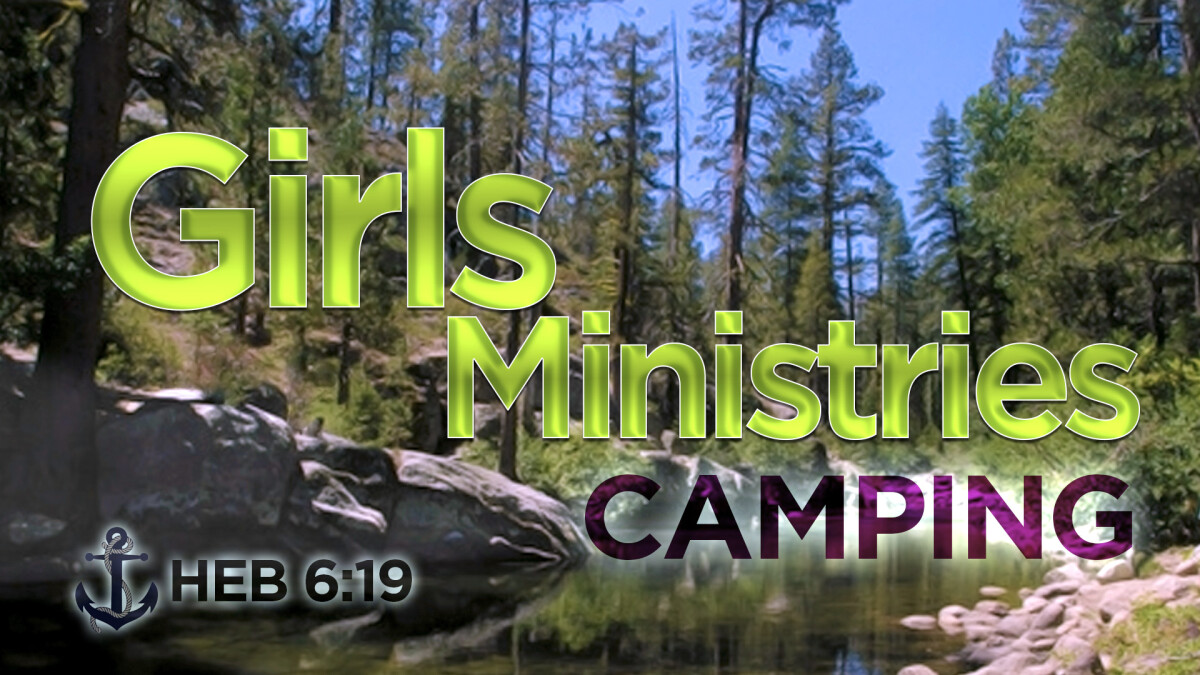 Friday, July 21, 2017 - Sunday, July 23, 2017
THIS CAMP IS DESIGN FOR GIRLS AGES 5-18 IN ORDER TO HELP THEM DEVELOP SPIRITUAL GROWTH THROUGH RELEVANT ACTIVITIES, CRAFTS AND FELLOWSHIP.
THEME: "REMAIN ANCHORED" HEBREWS 6:19
Last day to pay the balance in full will be: SUNDAY JUNE 4, 2017.
---
REGISTRE A SU HIJA(S) EN ESTE CAMPAMENTO DE MISIONERITAS. EDADES 5-18 AÑOS. SERA DE BENDICIÓN PARA ELLAS. APRENDERAN A FORTALECER SU CRECIMIENTO ESPIRITUAL POR MEDIO DE ACTIVIDADES, MANUALIDADES Y COMPAÑERISMO.
EL TEMA ES: "PERMANECER ANCLADA" HEBREOS 6:19
$150/ niña. El ultimo dia para pagar es el: DOMINGO 4 DE JUNIO, 2017.