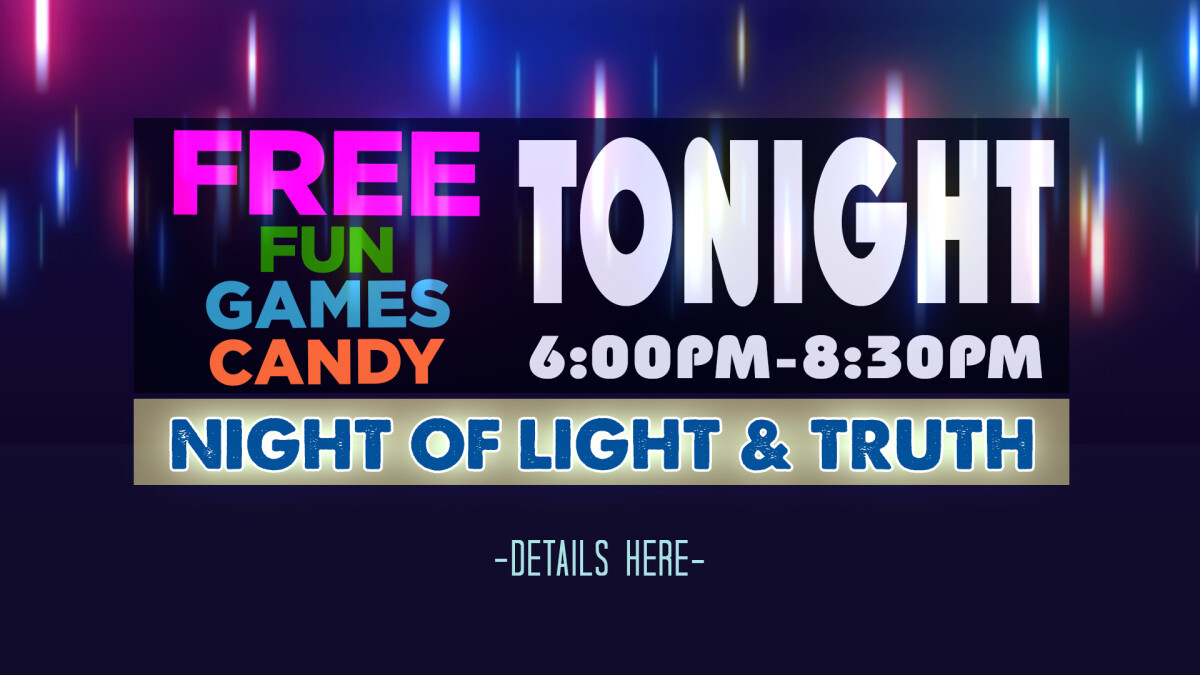 Wednesday, October 31, 2018, 6:00 PM - 8:30 PM
If you are looking for a kid-safe environment where the whole family can have a great time on the evening of Oct. 31, we encourage you to bring your children to our Night and Truth Festival specially design for them.

There will be Candy, Bible Stories, Snacks, Competitions, Games, Crafts, Prizes, and more!
Admission is Free! Everyone is Welcome
Don't let your kids miss this great opportunity!