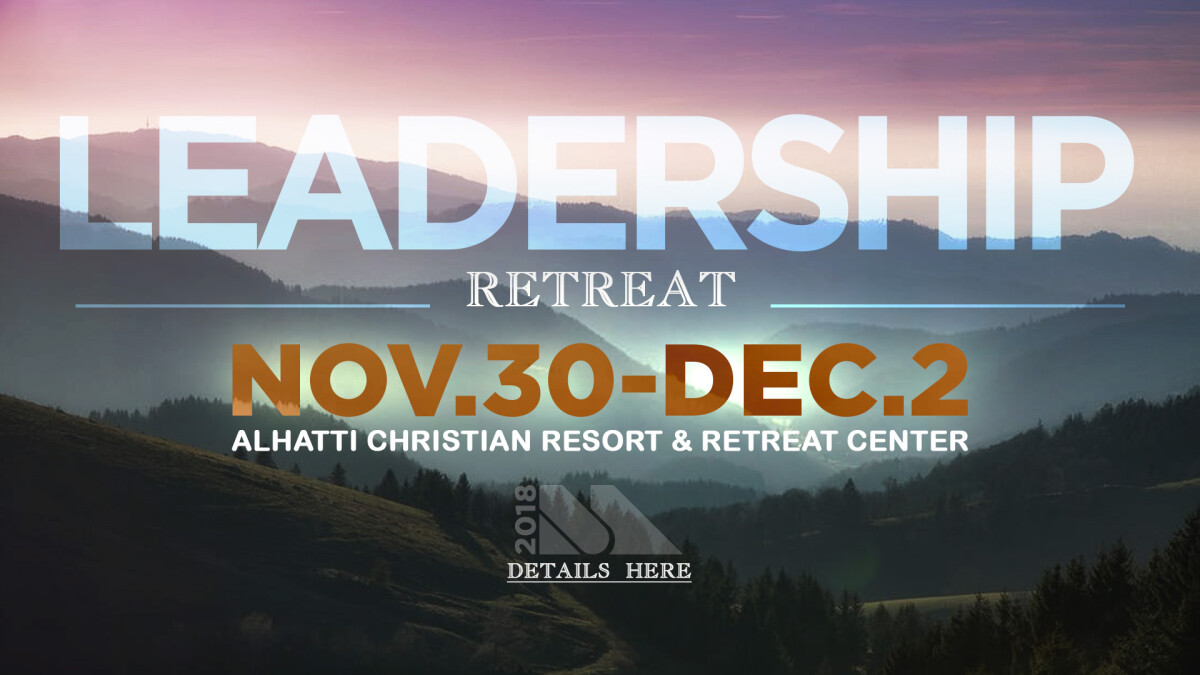 Friday, November 30, 2018 - Sunday, December 02, 2018
You are invited to join us at this Leadership Retreat.
Learn more about our ministry and how to prepare yourself to become a better leader within your church, your family and your community.
***Please bundle up and be prepared for cold weather. There's a 50% chance of precipitation and the temperature will drop around the 30's.

For more details about accommodation prices for this event, please call us at: 562.263.4100 M-F, 9am-5pm (PST)