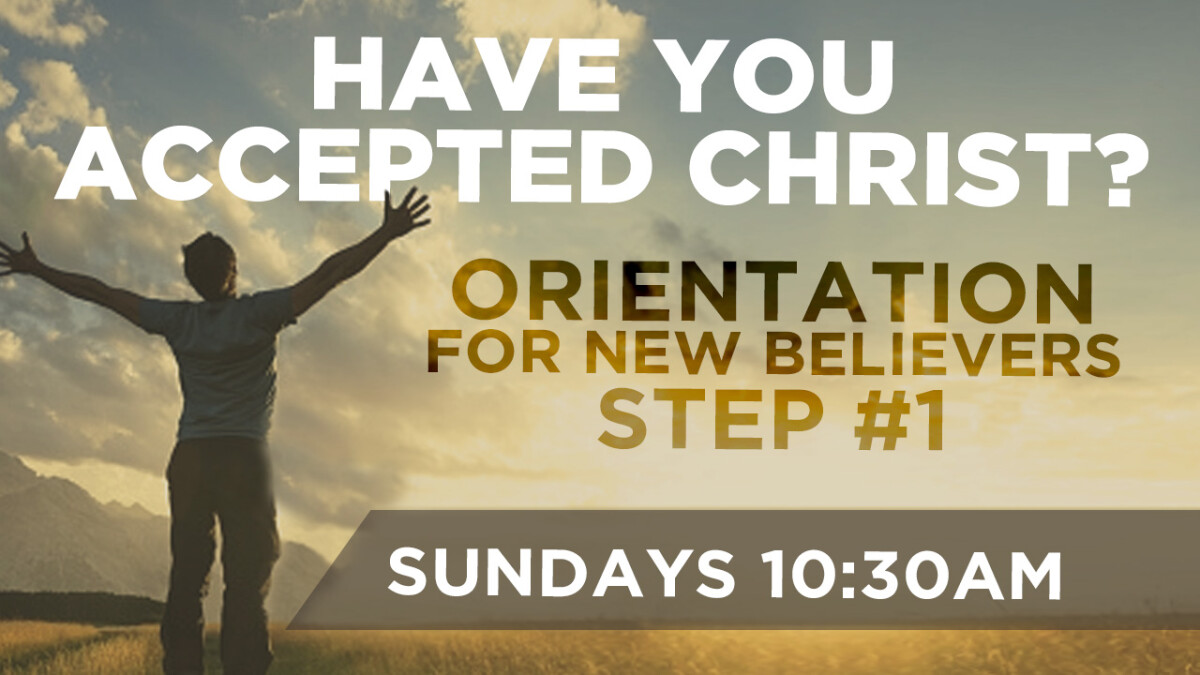 Every Sunday, 10:30 AM - 11:30 AM
If you accepted Christ into your life, we invite you to our Orientation Classes for New Believers. Step #1.
Every Sunday at 10:30AM at our church in Room #3 .
For details and more information, please contact: Erique y Martha Pedroza. (562) 263-4100.
---
The next step is to be Baptized in Water. >>